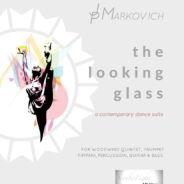 Yesterday was a day to celebrate "finishings." Not only did I receive my first copy of the new CD, Shofar in the Key of Worship, but I picked up the finished printing of my other new piece, The Looking Glass! None of this would have happened if I hadn't woken up about seven years ago and realized that I wasn't finishing anything.
I had a computer full of starts, fragments, and near finishes that would have been deleted had I died that day. Years of work, poof! What spurred this awakening?
In a three-week period, ten friends either died or had heart attacks. Two of the heart attacks were my long-time friend and also my younger brother. That's what I call an awakening. I fervently asked God, the author and finisher, to help me finish, and here we are! Two finished pieces and I actually recorded on a CD instead of just talking about it. A good start. Now, I am digging my heels in to record my own and to finish my first novel.
Tell me, what are your goals for the next two years? Have you filed God-given inspiration in a folder called "Mere Good Ideas"? Why not revisit them? Maybe they aren't your ideas at all. Maybe God was the author of them. If so, then He wants to finish them if you are willing.
Classical musicians are a blessing, not a threat. And they can be a kicking load of fun!
Check out this video:
I listened to a cable show called Behind the Scenes Remastered while I ate breakfast this morning. They presented a fascinating story about the difficult life of the singer Meatloaf. The narrator spoke of a time "Meat" couldn't sing anymore. When he tried to record after his first hit album, he couldn't sing notes he used to and he had lost strength in his voice. Also he fought with his co-partner and good friend, Jim, about who should be in the band. Things seemed to be falling apart.
Meatloaf didn't know if the problem with his voice was physical or mental, so he went to doctors, psychiatrists, and even hypnotists, but no one could help him. He was close to a nervous breakdown. He said he sat in a corner and just cried.
Times like that are when a person needs a friend the most, and his wife was that for him. She never gave up.
Eventually he found a psychiatrist who "made him face up to the life he both craved and hated." He had gone to another psychiatrist for about a year, but this doctor walked in and said, "What's the problem?"
Meatloaf said, "People are calling me a star…and I don't like it."
The doctor said, "Okay. Can you call yourself a star?"
"No."
They met for a time. Then one day the doctor asked, "Can you call yourself a star?"
Meatloaf said, "Okay. I'm a star."
"Okay. You don't need to see me anymore."
Meatloaf looked at him and said, "But I don't believe it."
The doctor said, "It doesn't make any difference whether you believe it or not."
With God's help, Meatloaf found his voice again after that.
We've heard: you can't live on your art, you'll be a starving artist, you'll never make any money, get a real job.
Think about it. All those lies showered on us have to do with serving money. Whatever happened to the suggestion that you "seek first the kingdom of God and His righteousness and all the things shall be added unto you"?
As believers in Jesus Christ, we know money is not our end goal. The tricky part is, though, we need money. That's where our artistic priorities can flip over.
We all recognize the stereotypical sales people who desparately try to meet their quota. Eyes bright, they rush in. You're their next Porterhouse steak. They say they care about what you want and may mean that, but you sense that is not 100% true. They are pressured to support their sick child at home.
Let's be honest. Anxiety-based temptation is no different for a Christian musician, actor, painter, dancer. How do we overcome without laying aside our talents?
I'm not in denial. I need money to pay for things and to help more people. Nor am I going to decide that God will never prosper the works of my hands. But what if my works don't support me?
Have I asked God, were they meant to right now?  Or maybe someone is not willing to compensate. After all, you are a "Christian," they say, and to them, that word means "free," involuntarily.
Either way, our talents may or may not bring us income, but that still can't stop us from serving.
So if I spend time honing my talents, where's the money to support my family?
Right here in this thought! God may choose to provide for us via our talents today. He may chose another way tomorrow, but He will always provide for those who serve Him. He just doesn't always tell us how.
Let's remind our privileged selves daily that our talents are meant to bless, heal, deliver, and set people free, not primarily to support us.
If the Lord chooses to tag on an income, we say, "Halleluia! Bring it on." Then we share. If not, He will surely provide some other way. I have never seen the righteous forsaken.
We are the righteous in Christ Jesus, are we not?
"'Worship happens when you sense an acute awareness of the presence of God and God senses an acute awareness of the presence of you.'" Ray Hughes
These words arrested me the first time I read them. Am I pursuing until He has a ACUTE awareness of me, his adoring daughter?
Is it not, in this place, that my praise, thanks, and requests are made known? Is it not, in this place, that I can rest in His love and sure response for the sake of His kingdom? Is this intimate communion with the Creator not the desire and purpose of an artistic person's gifting?
Lord, give us the strength to press in until You are acutely aware of our presence, and we of Yours. Have your way with us.
I listened to a symphony in my car last week, amazed at the conductor's ability to place a chord at a point in time much later than I expected, but exactly where it belonged. At the height of my anticipation, he waited still. This timing forced me, as the listener, to let go of all control and wait for him to show me where the sound needed to be.
The ability to wait until the exact moment arrives is a hallmark of a master. Whether a master dancer lowers her arm at the right speed to end well, a musician places a final note in his bed of color, a painter sees when to stop, an intercessor listens for a word from God, or a writer struggles for the perfect word, greatness is not afraid to wait for what feels like too long.
As I drove home that day, radio blaring, I realized that masterful timing is what turns a clay pot into fine china, a mediocre musician into an artist, a writer into a best-selling author. We wait and wait for dreams to come true, for God to move, for problems to be resolved, for the right gig, as if the wait were an inconvenience, an irritation. Pressure builds. Our temperature rises.
But in the kiln, fine china needs a higher temperature than clay pots; it becomes impermeable. For us, the restraint we exercise in the wait turns the heat up. We become impermeable.
All eyes may be on us, but if we allow fear to rush us, we will remain clay pots, given to soak up whatever doubt and negativity passes by.
Rather, wait. Take the heat. Become impermeable. Trust the Master's timing. Then you will serve before kings.
Happy Birthday to sweet Harvest Sue, our PoOL mascot! At seven, she has been years of fun and a great joy.
Harvest is a worship dog.  Whenever worship music fills the air at home or whenever I improvise with worship sounds, there she is, lost in the beauty of God's Spirit. She loves the "water." Actually, as a new pup, the breeder said she slept in the water bowl.
If she could type, I think she would say to you: "Play! Play every day! Even training can be fun. And remember this, you furless, hind-leg-walking, funny-looking animal, you: What feels like sacrifice and tough discipline brings great reward. I'd drop a million wild pheasants in my master's hand just to feel his stroke across my head, and under my ears, and oh-h…that's feels so good!"
Stay in touch!
Twitter: @gPnPoOL
Facebook: www.facebook.com/gPnPoOL
Used to be I'd walk out on stage and play. Not now. Links, and website plug-ins, and Word Press, and audio players – we have to have them all for our online audience, they say.
It can become a time-eating, tech monster. And I can become impatient. Add the new software releases and updates we have to learn, the xlr cables, mic splitters and microverbs, plus our family demands, community service, writers' groups, friendships, and my dog's insistence that she has to control everyone who walks by while I'm writing or practicing-little people, big people, curly or straight-haired dogs, brown trucks that stop in front of our house – and it's no wonder I am only now, at 64, getting a website going for my music and writing with one very long sentence for which I have gathered words for years, waiting for this very moment.
Like I said, used to be I could just walk out on stage and play.
As I wade through this ever-changing world of technology, I'm trying not to take on too much. Or not to get too excited so my eyes get wild and I forget what's important. I need patience – a virtue I have to pray for.
How about you?
Not encouraged to pursue a career in music as a child, I lacked a mother's blessing, that is until 2009. Waiting at an elevator in China after a group breakfast, international ministry leader, Marilyn Hickey, said to me, "That was so-o-o anointed, so anointed!" 
I was stunned. It was the mother's blessing I'd so needed.
I doubt Marilyn was as surprised as I, who was still a tad nervous from the risk I'd taken. Crazy, but I had played a $5 Hulusi souvenir at the tour's last worship time. What seemed crazy was I only had fifteen minutes in private to learn how to play it and this was an international ministry tour breakfast at which I was to play.
Was I overconfident to accept the invitation?
You might think so, but I'd learned the principle behind the anointing. Before I played I said: "I've learned not to play for people. I play for God for people. Hand Him your requests, and I'll play."
As I played for God like a little child with a new toy, I was surprised to see a few people break into tears; others worshiped. One woman in particular recounted a deep personal healing that amazed me.
The truth sunk deeper: It is not about an expensive instrument, the right mouthpiece, fame, or hours of practice and Bible reading, though those are very helpful. It is all and only about the anointing of Jesus Christ's power in and through a willing musician, writer, dancer.
"Without God's anointing, I am nothing."